-Slip/anti slip spray/CAPEC Professional Safety GRIP SPRAY, consisting of 400 ml, phosphorescent. Ideal for stairs, ramps and floors at risk of slipping. GLOWS IN THE DARK.
You can also use to give grip to snowboard, shoe sole, skate and any surface where times create a grip, product and fantastic effect!
CAPEC SPRAY GRIP
ML 400
ANTI SLIP SPRAY
colour: FLUORESCENT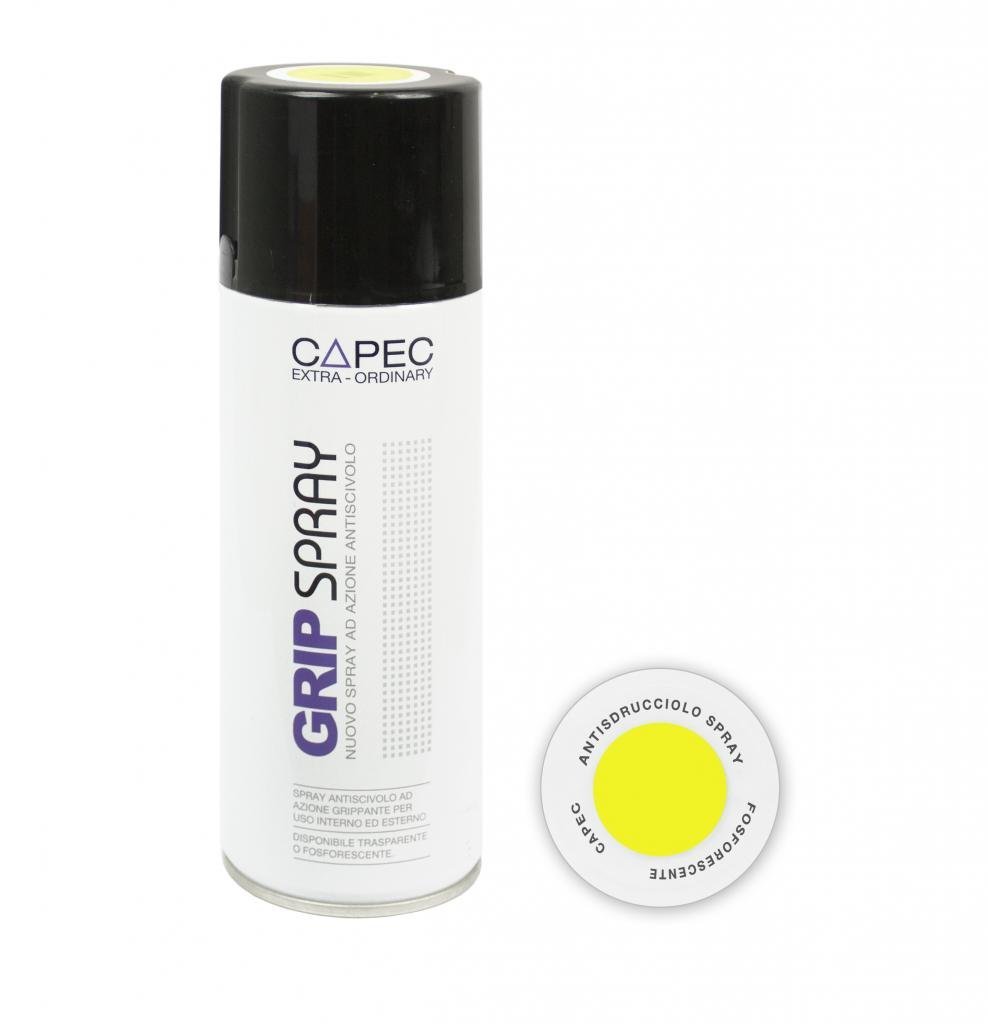 Non-slip grip-lacquer-acting spray for indoor and outdoor use, phosphorescent color.

Paint for safety purposes.
The application creates a non-slip surface rough to the touch, suitable for slippery surfaces such as tiles, marble steps, etc..
Can be used on various substrates such as metal, plastic, wood, etc..
Does not yellow over time and dry to the touch after 20-30 minutes. Does not contain lead, cadmium and chromium.
This version phosphorescentbased on phosphorescent pigments, releases the brightness over time accumulated earlier, both natural and artificial.